The global fall in oil prices and the shaking foundation of Russia's economy has analysts and the media questioning Russia's commitment to financing and  building Hungary's expanded Paks II nuclear plant. On February 17, Hungary's Prime Minister will be in Moscow for a meeting with Putin – almost a year to the date Putin visited Hungary. Top of the agenda is energy. In this short analysis, I'll simply be stating the importance of energy projects and the historical commitment both Russia and Hungary hold to supply side economics of energy resources. Their common energy policy is: Immediate cash is more important than long-term energy reduction methods. This is in contrast to more advanced countries which are moving to tackle demand side inefficiencies and rolling out low cost distributed generation technologies.
The autocratic habits of Putin and Orban make them susceptible to stick with supply side economics. Pushing out natural resources and producing more and more energy to grow an economy is straight from the Politburo playbook. Or more accurately, Gosplan's book.
To frame my discussion on supply side history of energy resources let's go back to the 1980s, when the Soviet Union's organization of Gosplan set the five-year plans. And let's frame this discussion within the general economic difficulties the Soviet Union found itself in the 1980s. Energy investments were planned to increase 50% between 1981 and 1985. More broadly, this "implied that energy was to absorb fully two-thirds of all new Soviet investment during the coming five-year plan…. [With] the share of energy in the planned increment of industrial investment came to a whopping 85.6 percent." This means, almost all of the money meant to build the Soviet economy was going towards energy projects. Much of this was down to the increasing costs of extraction and expanding the energy network from Siberia (Gustafeson 1989, 36). We can also insert gas pipelines to Eastern and Western Europe. In short, the energy sector was the primary recipient of financial resources for the Soviet Union. The sector held both domestic and foreign political-economic dimensions.
Just to bring us back to the era of Soviet energy policy and the Politburo
Wrapped in the Soviet energy strategy was rolling out nuclear reactors across the Eastern bloc. Hungary was a recipient of this push with the building of Paks in the 1970 and early 1980s. But Hungary pursued Paks only after it became clear that oil was going to be very expensive over the long term for producing electricity. Paks II represents the continued economic investment abroad for political-economic influence, and this supply side ideology.
There was a moment of rationality, by 1983, Gorbachev recognized the need to re-orientate, at a significant scale, capital onto energy conservation measures. Nonetheless, by 1985, global oil prices plummeted along with the dollars fall against other currencies. Oil profits were wiped out in the Soviet Union (Gustafeson 1989, 36, 46 -48).
It is important to pause here, I'm spending time on this, as it reflects our world today – in 2016, low oil prices and external conflicts (even down the the Syria/Afghanistan comparison).  The push for conservation was a watered down for the five-year plan starting in 1985, investment into energy supply would continue at a high pace – the money was needed, while energy conservation was given lip-service (Gustafeson 1989, 36, 46 -48).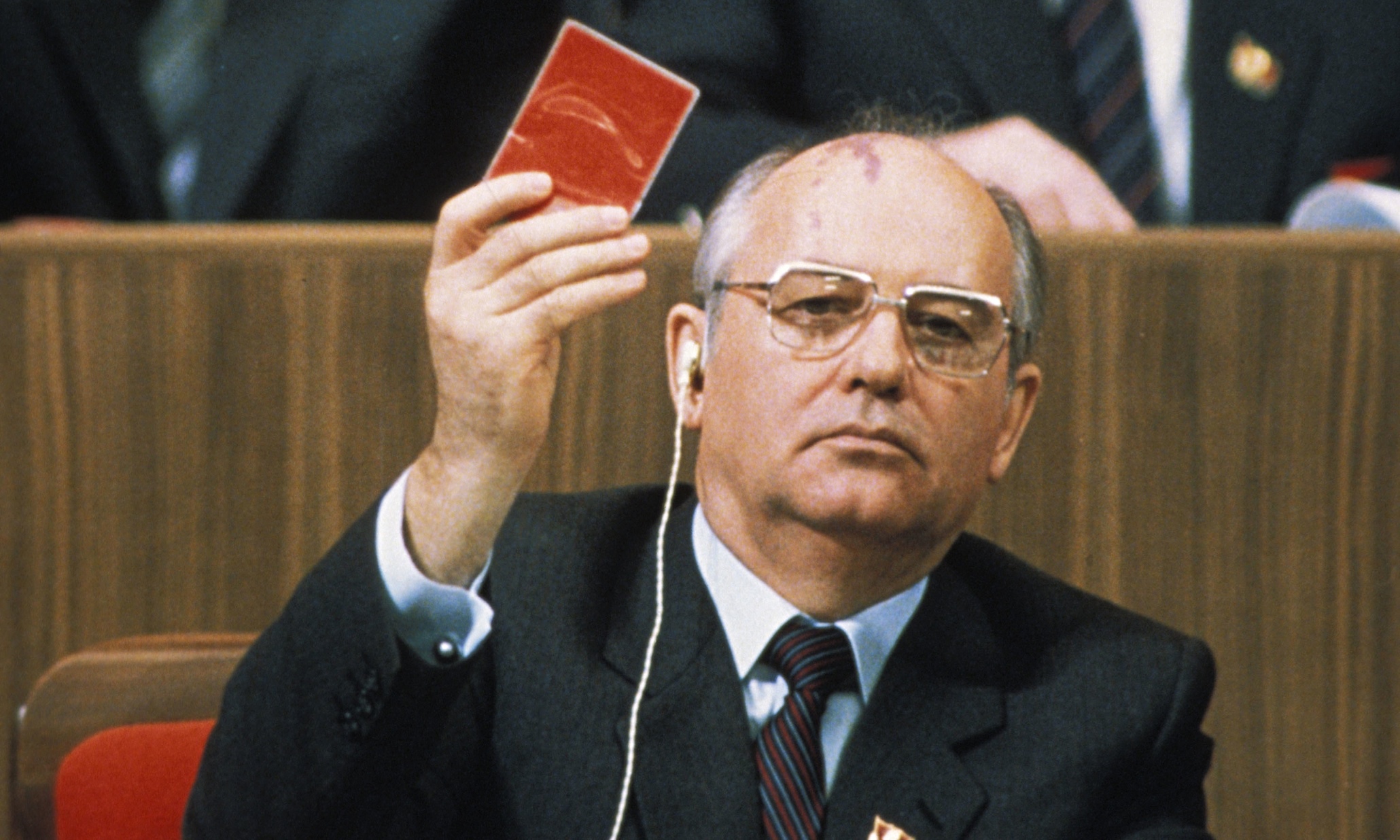 Russia is built on an export hand-to-mouth energy system. Political influence and immediate cash needs supersede long-term planning for efficiency and effectiveness of energy resources. Putin is lucky to find a friend like Hungary's Orban who also understands the benefits of supply side energy for political and economic purposes. Cash generated from consumers helps to finance government expenses.
Hungary holds no ambition to reduce its raw energy needs. The solution of the Orban government since 2010 is to take money from foreign and domestic energy companies to reduce household's energy bills by 25 percent. I've outlined how unsustainable this is before. The drop in oil and gas prices over the past few months, has seen households in Bulgaria pay less for their gas, but the same has not happened to Hungarian households. Essentially, either the financial losses in the system are being paid off, or the money goes into the ether.
Under the Orban government, over the long-term, Hungarian households are no better off than the foreign energy companies. The dramatic reduction in investments into the energy sector means fixing things as they break will cost more money. In addition, there is almost no money to invest into energy efficiency. If a large number of Hungarian households have trouble paying their energy bills – and this is the rational used for nationalization and reducing bills 25 percent – then they don't have money to invest in energy efficiency which will reduce their bills more than 25 percent. Thus over the long term, Hungarian households will  pay more for an energy system with spot repairs and for leaky windows and walls.
Demonstrating the common perception in Hungary of corruption at the highest levels, the government is reallocating EU funds of HUF 309 billion meant for energy efficiency measures in 50,000 homes. The money will now be used only in public buildings. In my opinion this is an attempt to satisfy the EU's energy efficiency directive. This stipulates that governments must renovate three percent of the buildings they own per year. Just like other large scale projects in Hungary (notably LED street lighting by Orban's son-in-law), these government controlled projects are susceptible to corrupt tendering practices. Or in the eyes of the government, they can meet the EU energy efficiency directive while also channeling money to selected companies. They also do not need to finance this three percent goal from the state budget.
Just like the government of the Soviet Union, both Russia and Hungary place supply side energy economics ahead of demand side efficiency measures. Even if these measures cripple and stunt the economic growth of each country. Supply side measures are only short term building projects pumping out more and more natural and financial resources. Only the companies and individuals vested into building the infrastructure and selling energy resources make money. The financial resources of households are degraded over the long term because they must pay more for emergency repairs and inefficient homes.
Hungarian gas bills represent a simple wealth transfer to Gazprom and both the Russian and Hungarian governments: Twenty-percent of every gas bills goes to pay Hungarian VAT (this is higher than in 2008 – and even higher than Norway's VAT), around 70% of householders bill payments go to the (mostly) Russian entities that sell the gas, including Gazprom Export. Thus, Hungarian households do a wealth transfer to Russia and to Hungarian government approved entities involved in the gas business. Only a small percentage of the bill actually covers the network costs – which the government waged the war against foreign utilities over. The increase in corruption in Hungary and the endemic corruption levels in Russia means Hungarian households are forced to pay for energy services that may also be involved in corruption. The costly expansion of Paks II, also fits into this narrative. If investments into energy efficiency (both electricity and gas) were carried out households could reduce this wealth transfer to Russia and the Hungarian government.
The original push for energy conservation by Gorbachev in the mid-1980's was also a push for increase resources to benefit consumer goods and the lifestyles of Soviet citizens.  In the end, the financial resources went into expanding the energy sector to underpin an inefficient industrial sector. Immediate cash was the main concern. This is the same concern that underpins the operations of Hungary and Russia – thus they maintain a supply side energy system with high taxes. It would be useful if Putin and Orban spoke together about improving the lives of their citizens through energy efficiency efforts – and not expanding the profits of Gazprom and intermediaries involved in the gas business or large government projects meant expand energy production (Paks) or steering energy efficiency contracts to approved companies.  Hungarian household should not subsidize the supply side energy interests in Russia and Hungary. It would also help if Putin and Orban stopped acting like members of the Politburo in 1985.
Additional sources:
European Commission. "Energy Prices and Costs in Europe," 2014. https://ec.europa.eu/energy/en/publications/energy-prices-and-costs-europe.
Gustafson, Thane. Crisis amid Plenty: The Politics of Soviet Energy under Brezhnev and Gorbachev. A Rand Corporation Research Study. Princeton, N.J: Princeton University Press, 1989.