Energy independence, energy security and security of supply are all tightly connected concepts. Each is different and represents its own strand of knowledge and impacts. The regime of Orban that runs Hungary is dancing again with the Russians over their nuclear prowess. Back in 1999 I helped organize a conference on nuclear power in Hungary. The question then, as now, 'Will Hungary choose Russia to build a new bloc for their nuclear power station?' If the country is serious about energy independence, as the leadership claims, then they should not even be considering Russian nuclear power technology. But they are.
Energy is not a rational field, nor is Hungary run by rational people. This week the headline was to import Israeli gas to Hungary. It's always good to play out the idea of independence but not actually building true independence from the Russians. The public statements by Hungary's National Development Minister and Deputy Minister for Energy, supporting South Stream – while slamming the Nabucco consortium as high paid (private) consultants, at a recent conference on South Stream reflect the true thinking of the Government. These true feelings combined with the support of re-nationalization of the energy sector all plays into the cosy hands of Russia and the politicization of energy.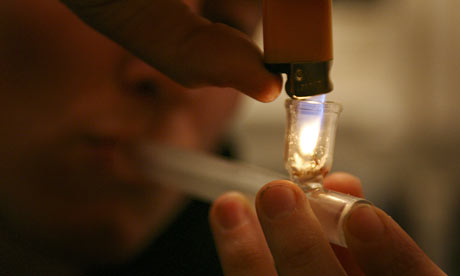 We can begin to imagine Hungary will buy into another Russian nuclear plant and rely on Russian sourced gas being pumped through the Russian owned South Stream. Orban has stated his goal is to produce 70% of the country's electricity from nuclear power. The country's current reliance on Russian gas is near 80% (although this should drop slightly over time). Current electricity production is around 30% from gas. With South Stream, this dependency can be assumed to grow. Even with other diversification projects, the overall 'normal' business scenario is an extremely high dependency ratio. Under this scenario future domestic production from wind, solar or biomass is irrelevant, as it remains at niche production levels. Russian nuclear and Russian gas will continue to rule Hungary's energy system.
The turn away from the EU and Western European energy companies and the embracement of Mother Russia for 'energy security, security of supply and energy independence' is no security at all. Once the Russian pipeline and nuclear bloc are built, Hungary will be embarking on another 50 years of dependency on Russia. By this time it will be a century of Russian dominance and dependency! Is this the 'energy dependence' talk that has the Orban regime on their high horse over German and French owned utilities?
Energy is politics: Hungary by accepting the subservient role in this relationship will be politically orientated towards Russia. We are only one step removed from the remark, 'The groundwork is being laid for Hungary to join the Ukraine-Russia energy-economic alliance.' If Hungary acceptance almost total domination of Russian in its energy supplies than it must toe the Russian line on economic, social and political matters. The EU is now being infiltrated by strong Russian influences on its Eastern borders. The choice is clear: lower gas prices for political and economic commitment to Russia vs. lost political control over domestic EU energy markets. While the EU sees its current satellites spiral back to Russia, the satellites and their revived European values and contribution to Europe are again being lost. Energy is the tip of the iceberg, it is necessary to look deeper and see what total Russian energy dependency means for Hungary, Eastern Europe and for the EU.