"I firmly reject that these taxes would be against foreigners … it is not true that this regulation is discriminative and against foreign (firms)," Hungarian EU affairs state secretary Eniko Gyori told reporters. (Reuters article).
My only response is to repost the following graphs displaying the nationality of companies affected by the 'crisis tax'. Please note, the tax on energy companies does not include the 'Robin Hood' tax that was also extended.
The following graphs are from Portfolio.hu
Telecom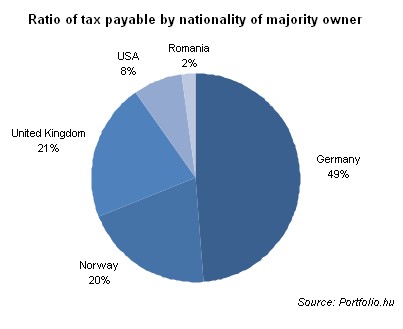 Retail
Energy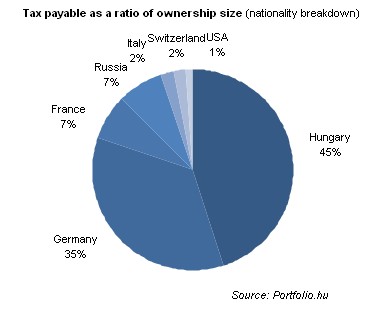 It just seems that Fidesz's European view looks more like this, rather than the reality reflected in these graphs.